There is a lot of data out there about human resources and your business. How do you know what data is most important to collect and track?
These questions will help you prioritize your data collection to ensure you are getting the most important information about your human resources:
How accurate is your human resource data?
How up-to-date is your human resource data?
How complete is your human resource data?
How well organized is your human resource data?
How accessible is your human resource data?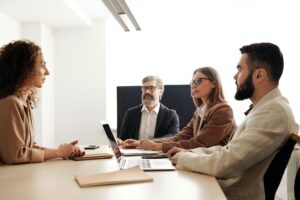 Government leaders are always looking for ways to be more efficient and effective in their operations. To this end, they need to be able to access accurate and timely data about their human resources.
The Importance of HR Data for Your Business or Agency
Human Resource Management (HRM) is the process of managing people in order to achieve organizational goals. It includes hiring, training, motivating, and firing employees. HRM also involves creating policies that govern employee behavior and performance.
The Importance of HR Software
There are several reasons why HR software is so important. First, it helps companies manage their workforce more efficiently by automating processes such as payroll, benefits administration, and recruitment. Second, it allows managers to track employee performance and make decisions based on data rather than intuition. Third, it provides a centralized location where employees can access information about company policies and procedures. Finally, it makes it easier for employers to comply with federal regulations.
Benefits of Using HR Software
HR software also has other benefits. It can help businesses save money by reducing administrative costs. For example, some HR systems allow users to automate tasks such as calculating paychecks, managing vacation requests, and processing expense reports. In addition, it can help companies reduce turnover by providing better training programs and promoting work-life balance.
Types of HR Software
There are several different types of HR software available today. These include payroll software, employee scheduling software, performance management software, and more. Each type of software offers its own set of features and capabilities.
Choosing the Right HR Software
If you're looking for a new HR system, there are some things to consider before making a decision. First, do you need a cloud-based solution? Do you need a desktop application? What kind of reporting tools will you need? How much data storage space will you need? Will you need help installing the software?
Implementation Tips
There are several different kinds of HR systems available today. Cloud-based solutions are becoming more popular because they offer flexibility and scalability. They also allow employees to access their data from any device at any time. Desktop applications are still very common, especially among small businesses. These programs tend to be easier to use than cloud-based solutions, but they require installation and maintenance by IT staff.
Leaders in government, do you want to know how SCB Management can help with your human resource data? Reach us directly at 443-598-6928, email [email protected] or fill out the form to contact us online.